HOME > ACTIVITIES > Culture > Glass house
Glass House
The place designed by Tadao
Ando, a world-class architect
who presents the beauty of
new modern designs.
The view of Jeju from high-end restaurants,
terrace, and observation deck. This place satisfies
your five senses with fast food on the first floor
and an observation deck restaurant and terrace
garden for the view of both sunrise and sunset
on the second floor.
General Information
General Information Table

| | |
| --- | --- |
| Facilities | 2F Mint, a contemporary art restaurant / Observation Deck |
How to Enjoy Glass House
Extremely simple and moderate

This is more like a modern figurative structure than a building.
Concealed entrance

The entrance is concealed by a concrete wall.
Dramatic contrasts

The 1st floor is 3.6 meters higher than the entrance, so visitors cannot imagine what to expect and the endless blue sea suddenly presents in front of your eyes when you step onto the 1st floor deck that is encased between other buildings and the 2nd floor.

The back of the building is completely finished with glass unlike the entrance.

The geometric plane that opens its arms to the east invites the spirit of sun.
Tour of Glass House (VR)
Architect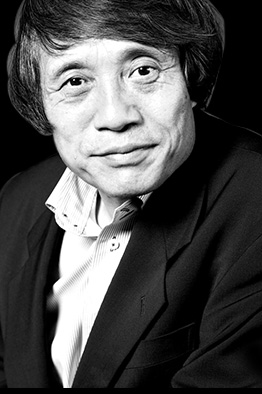 Tadao Ando
We will capture Jeju's sunshine. We will embrace Jeju's seas.
Phoenix Jeju presents the beauty of relaxation and vacation in a beautiful yet comfortable setting for the
leaders who enjoy true entertainment and relaxation.
The place capturing Jeju's sunshine, embracing Jeju's seas, and visualizing and tasting Jeju's breeze -
Phoenix Jeju has become a world-class attraction with the spirit of Architect Tadao Ando.
" Finding a point where men, nature, and space come together –
that is great architecture. Seopjikoji is a very attractive land. "
Ando's world-class architectural skills has reached the peak at Phoenix and he creates
preservative spaces with Jeju's water, breeze, light, sounds, and nature.
Ando, the nude architect who likes to expose the raw materials,
and his world-class architectural art reach the peak at Phoenix Jeju.
Location